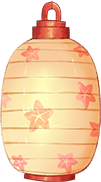 Quan's Kitchen Restaurant
---
Since the inception of Quan's Kitchen in 1995, Eric Quan has established a reputation for quality, freshness, consistency and style. Voted "Best Restaurant" by "Readers Choice Awards" Quan's Kitchen continues to offer a stunning array of your favorite Chinese and Asian dishes, along with dazzling presentations of of fresh Sushi.
Our attentive, warm and knowledgeable staff will bring your fine dining experience to a whole new level. The atmosphere at all Quan's locations is a seamless blend of East meets West decor with precious artifacts such as statues of jade and stone, fine woods, and provocative photographs taken by Eric himself.
The Quan's Kitchen restaurants started in 1995 with Eric and Julie Quan at Mansfield Massachusetts. They took a small take out and delivery restaurant with great food and eventually expanded to North Attleboro in 2003. In North Attleboro, the restaurant offered a full bar, sushi and fine dining. Then in 2007 the Quan's decided to open up a third location, Weymouth MA. It is identical to the Mansfield location with the exception that it offers sushi. In 2011 the Hanover restaurant opened, offering over 250 seats. The goal of this restaurant is to offer a dining experience that is memorable with great service, beautiful ambiance and the best affordable Asian food.